Maybe you're new to the area, you're feeling uninspired by your average date night, or you just need a fresh idea or two to help add some spark to your current relationship. Here are my top five ideas for a date night in Albany, Oregon.
#5 – The Pix Theater
The Pix Theater is where I saw The Empire Strikes Back when it was first run in 1980. It was one of Albany's two movie theaters from the 60's until the early 1980's. In recent years, it has re-opened as a movie theater showing first-run movies and offering its guests a variety of concessions with the usual theater fares as well as other items such as burgers, beer, cider, and seasonal pie. There are 200 seats in the theater, and the lobby has fun movie-themed décor and a few seating areas with games and puzzles. This is a great little venue in downtown Albany for a couples' date night or for a fun double date. The Pix Theater is located at 321 SW 2nd AV in Albany's beautiful downtown historic district. For movies and show times, visit their website at www.albanypix.com.
#4 – The Historic Carousel and Museum
How fun is a carousel! What makes the Historic Carousel and Museum of Albany even more fun than the average carousel ride is that each animal of this menagerie is specially designed and carved with very unique and interesting features. From Angel, the peacock with her fern and butterfly designed saddle blanket to Hope, the giraffe with a pair of Southern Yellow-billed Hornbills perched on her back, there is an animal that speaks something to the heart of everybody who visits. Grab a hotdog or some popcorn and watch the other visitors ride after you've had a ride yourself or take a stroll through the gift shop and peruse the museum with old carousel animals dating back as far as the 1880's. The carousel is open to the public from 10am to 5pm every day except Tuesday. For more information, visit their website at www.albanycarousel.com.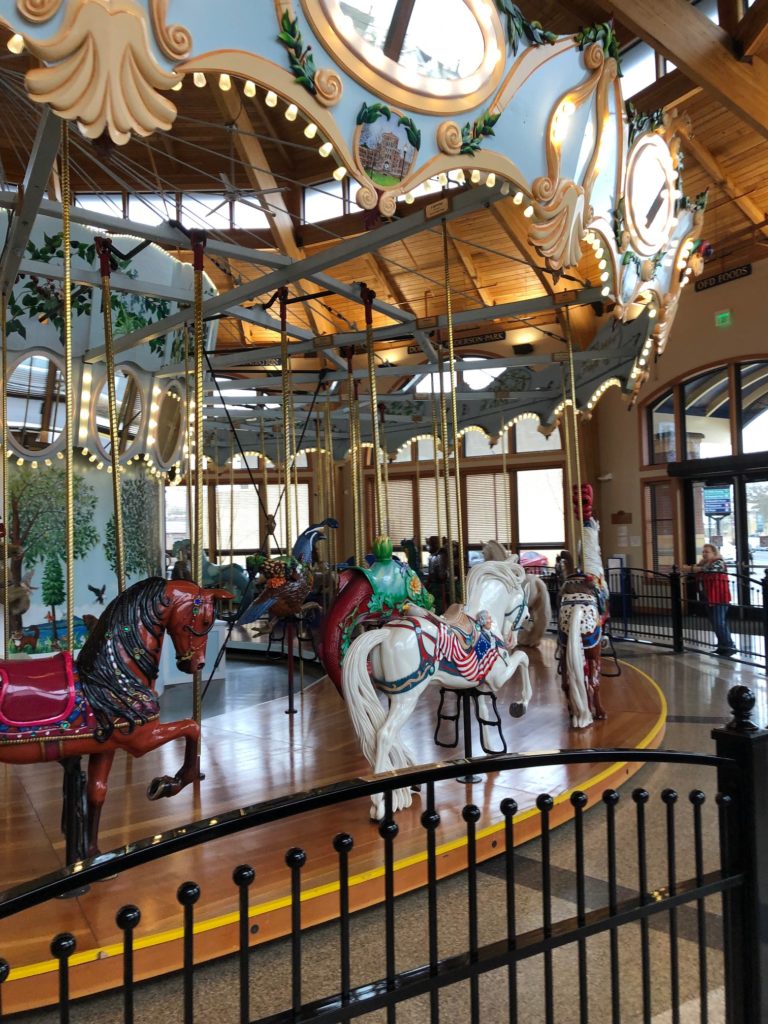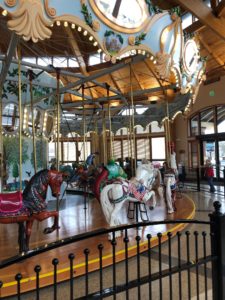 #3 – A Progressive Dinner Downtown
If you've ever participated in a progressive dinner, you know how much fun they can be! Historic downtown Albany has several fun and delicious restaurants to choose from that will make your progressive dinner a success.
Here are my picks: Stop #1 – Pre-dinner cocktails at Vault 244 Bistro and Lounge located at 244 1st Ave W. With a nice assortment of handcrafted cocktails and an upscale yet relaxed atmosphere, this is just the right place to begin any fun evening. I recommend reservations, so you're sure to have a spot. Stop#2 – Appetizers at Sweet Red Bistro located up the road at 208 W 1st. Grab an appetizer of goat cheese and pepper jelly or a nice charcuterie board paired with your favorite glass of wine. Stop #3 – Pop into Albany's newest Italian restaurant across the street at Gamberetti's (211 W 1st.) Have some authentic and affordable Italian food for your main course. Stop #4 – Complete your evening with dessert at Novak's around the corner at 208 SW 2nd. Novak's Hungarian Restaurant offers amazing homemade desserts and specialties. Have the Budai Szelet, a smooth caramel butter-cream filling between two baked pastry layers with brandy chocolate ganache or a fresh authentic apple strudel.
You can do this as a couple or invite a group of friends- either way, it's sure to be a good time!
#2 – A Picnic in the Park
There's just something about a picnic that says romance. Albany has some fantastic parks, and if you're looking for a quick and local spot for a romantic date, a picnic in the park could be the perfect thing. Pack a basket of your favorites. I suggest some nice cheese, crackers or crusty bread, a savory jelly, and deli meats are great for starters. I would recommend a great bottle of wine, but it is illegal to carry or consume alcohol in public in most public places in Albany. There are some exceptions to this rule. If you'd like to include a walk along the river as a part of your date, Monteith park, situated northwest of downtown on the Willamette River, has some nice paths and docks with beautiful views of the river. Timber Linn, located on the northeast side of town off Price Rd, has a lake, a stream with ducks, several covered areas, sports areas etc. These two parks also host many of Albany's fun summertime events.
#1 – Go Camping in Your Own Backyard
If it's a clear night, you could put a tarp down with your sleeping bags on top and "camp" out under the stars. Stargazing with the one you love can be very romantic. If you have a firepit or a mini barbecue, you could have a small campfire and roast marshmallows for an added touch of authenticity.
I'd love to hear your ideas! If you have some great date night experiences in Albany that you'd like to share, or if you try any of these, please leave a comment.